After logging into any Company File in QuickBooks click on File> Open Previous Company> Set number of previous companies...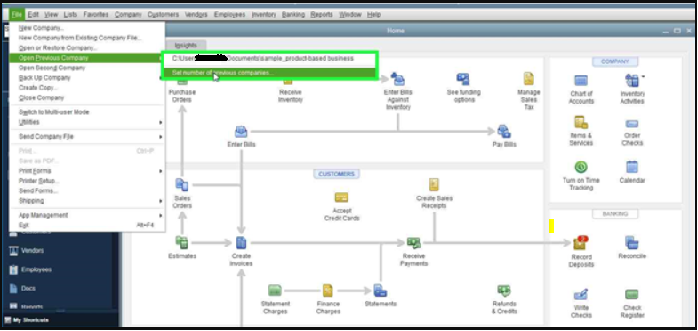 In the Set Number of Previous Companies dialog box, enter how many Company files you want to be listed between 1 to 20.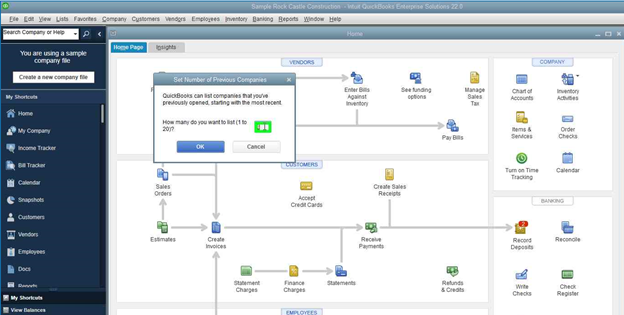 3. Close completely out of QuickBooks and any running instances or applications associated with QuickBooks.
4. Relaunch QuickBooks to verify the number of listed Company Files has increased by adding another Company File to the list.