QuickBooks Script Errors
If you run Windows updates, it will remove the script errors from QuickBooks.
Alternatively:
Screenshots of 2 versions of the error: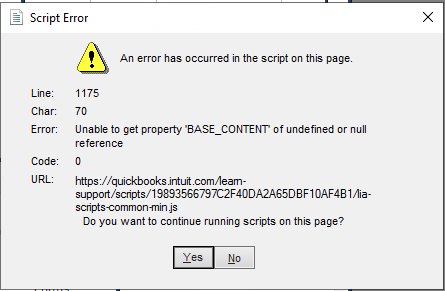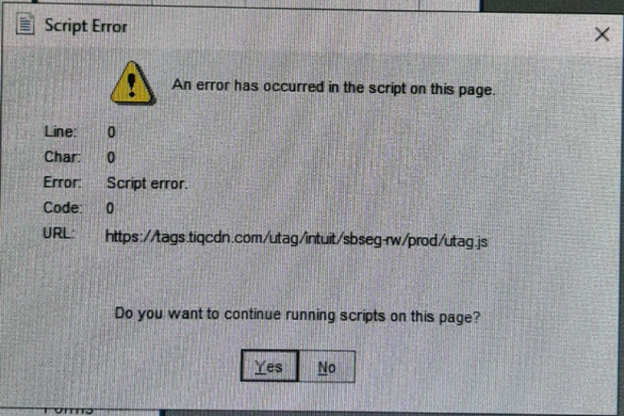 Steps to resolve the error:
Log into Quickbooks
Click Edit
Click Preferences
In the Preferences window choose Desktop View

on the left side

In the Desktop section uncheck Show Live Community and Help.
Click OK
Log out and then log back in.
Script error messages should be gone.
If you continue to have issues we recommend contacting Intuit Support for assistance.
If Intuit does return a solution that requires our assistance, please let us know and we will work with their instructions.
To contact Intuit Support, please see the numbers listed below:
Intuit - 866-340-7237
Intuit Canada - 866-935-7237