TruGrid Connector for Mac is Summit Hosting's latest way to log into your server. With its built-in, optional Multi-Factor Authentication (MFA), and ability to access your server from an application as well as a web portal, it offers better security and even easier access wherever and whenever you need it.
If you are not utilizing MFA, the following steps will bring you through the process of setting up your TruGrid Connector on your Mac. If you are currently set up to use MFA, please check out our TruGrid Advanced Setup Guide for Mac.


Step One: Log in to the TruGrid Portal
Enter your login name and then select GO (your login name will be the same as your current Summit Hosting username, but with

@summithosting.ca

at the end.)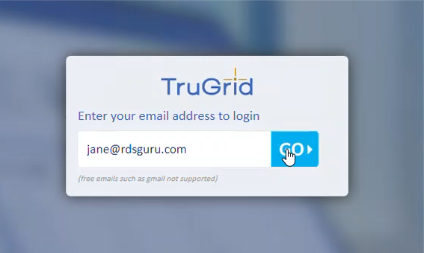 Enter your password and then select

CONTINUE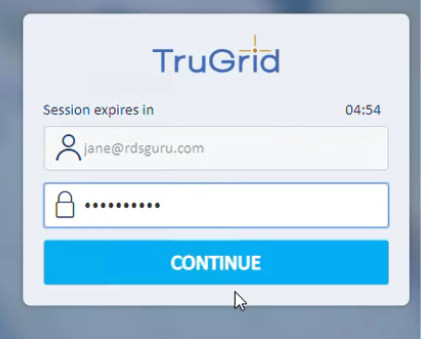 Step Two: Install TruGrid Mac Connector software
At the TruGrid Workspace, you have the option to connect to an assigned desktop via the browser. We recommend, however, that you download the

TruGrid Desktop Connector

because you can then launch desktops without having to log into the website. To use the TruGrid Desktop Connector, click HERE and follow instructions to download and install it.
NOTE: TruGrid Mac Connector requires that the Microsoft RDP client be installed on your Mac. Please visit the App Store to install it if it is not already installed.
After installation is complete, close the browser and open the TruGrid Desktop Connector

Step Three: Pin the TruGrid Mac Connector (also called TruGrid Native Connector) icon to your desktop
Open the Mac FINDER

Navigate to the APPLICATIONS folder and look for

TruGrid Native Connector

in the window.
Drag and drop the icon on your desktop to create a desktop shortcut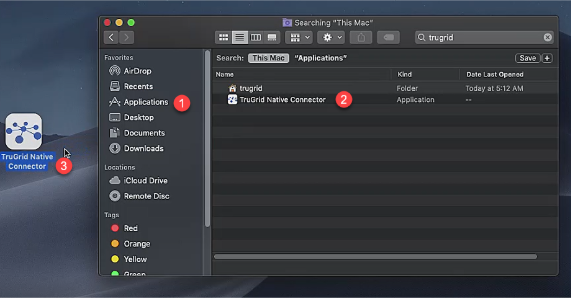 Step Four: Log in to the TruGrid Desktop Connector
The TruGrid Desktop Connector opens after installation. To log in, e

nter your server username and select

CONTINUE.

Enter your password.

Click "Login".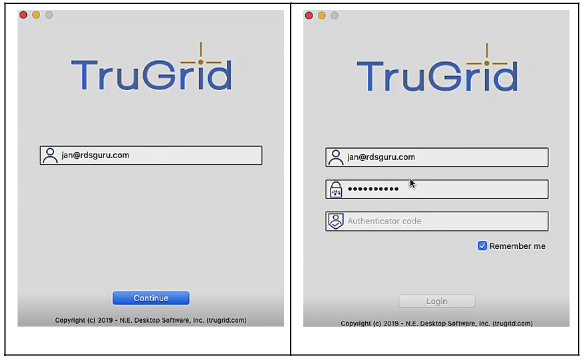 Step Five: Launch Your Remote Desktop
Click once on the assigned desktop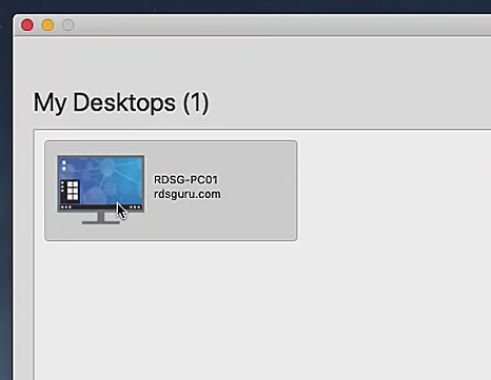 Accept the End User Agreement (if the first time launching a desktop)

Your remote desktop should open, and you're in!
NOTE: If your desktop does not load, it may be because the Microsoft RDP application is awaiting your input. Drag the TruGrid Mac Connector aside and respond to the Microsoft RDP prompt
Click the desktop again if necessary. Your remote desktop should open.

The next time you need to connect to your remote desktop:
Open the

TruGrid Desktop Connector

application by double-clicking the icon on your desktop.

Launch the remote desktop