If users are getting this message when opening the Sage 50 application icon: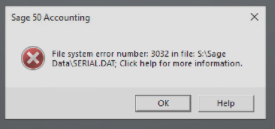 Solution:
1. Verify the Sage service is running; if it is not running, Start the service Actian PSQL Workgroup Engine
Click Start
Type Service.msc
Click on Services in the search results
2. If the Service won't start, Reboot the server.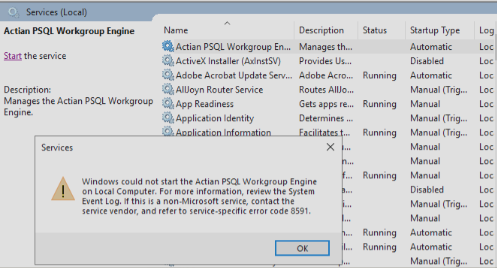 3. After the server is rebooted, log back in and make sure the Actian PSQL Workgroup Engine service is running and is set to Automatic (Status Type). Double-click to open the Service, then change the Recovery from Take No Action to Restart the Service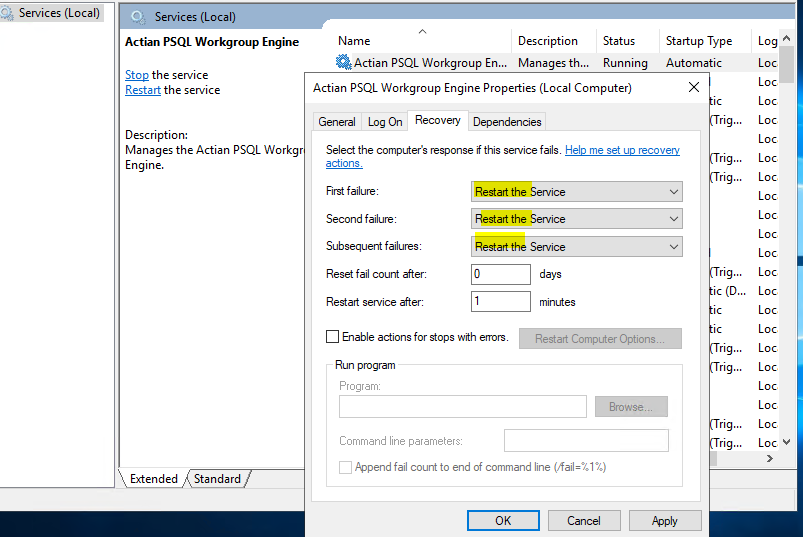 4. Check the Sage 50 Smart Posting service and make sure it is running as well.
5. Have the user try to log in to the server and open Sage 50.