Problem:
When trying to open the RDP file, the username is grayed out.
Solution:
1. Right-click on the RDP file
2. Click Open With...
3. Then choose Remote Desktop Connection, and click the box Always use this app to open .rdp files (see screenshot below).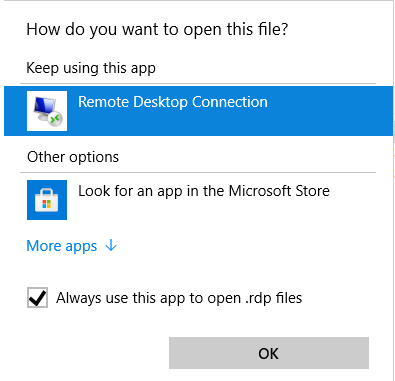 4. Open the RDP file again.