When trying to email an invoice you receive this printing error.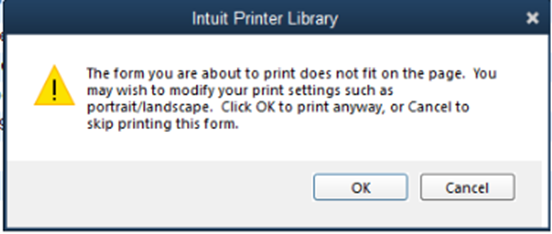 In QuickBooks click File at the top left
Click Printer Setup.
Click Options, then select Advanced.
Choose the Paper Size that you use in the actual printing.

If this says A4, that is likely the issue.

Click OK to save your changes.