Problem:
When logging in to the server, the display looks bigger or smaller and needs to be adjusted.
Solution I:
1. Log completely out of the server.
2. On your local computer, right-click on any of the open spots on the local desktop.
3. Click on Display Settings in the drop-down menu.
4. In the new window that appears, under Scale and Layout, look for the option to Change the size of text, apps, and other items.
5. Take note of the current settings; use this as your base to adjust your display settings. (see screenshot below).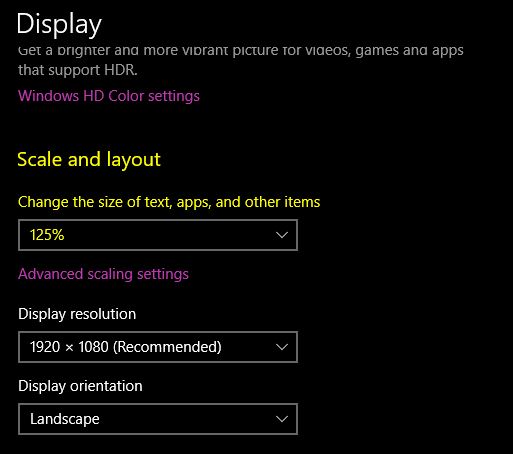 6. Use the drop-down menu to change the current Scale and Layout setting to 100%.
7. Log in to the remote desktop again.
8. You can adjust settings until you are seeing the display you want and adjust.

Solution II:
1. Right-click the RDP file and choose Edit.

2. Go to the Display tab (here, you can edit the display settings).

​


3. Adjust the scroll bar from Small To Large

4. Go to General Tab, then click Save, and then Connect.