Step One: Log in to the TruGrid Portal
When prompted to "Enter your email address to login," enter your Summit Hosting username as you normally would.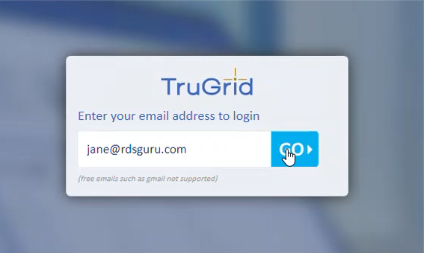 Enter your password and then select

CONTINUE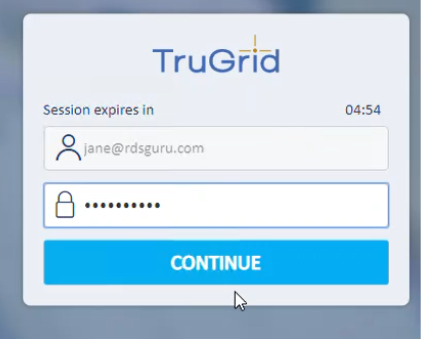 Step Two: Setup Your MFA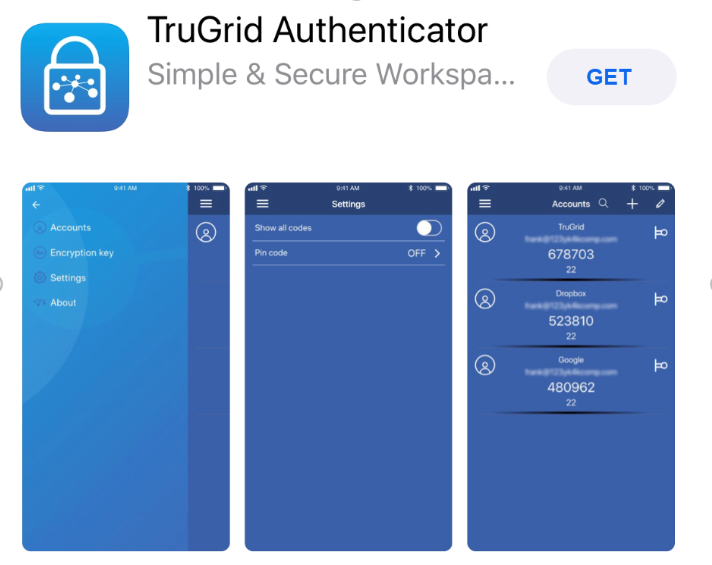 Open the

TruGrid Authenticator

mobile app.
Select the

+

sign on the top right. This will open your camera. Accept any prompt from your phone to allow TruGrid to use your camera to scan the MFA setup QR code.
Use your smartphone to scan the TruGrid QR code displayed on your computer browser.

From the

TruGrid Authenticator

on your Smart Phone, select

ALLOW.

Enter your mobile phone number and activate MFA. Note: You can always reset your MFA in the future

When done, your browser will take you to the TruGrid Workspace and display the desktop(s) assigned to you.
Step 3: Install TruGrid Mac Connector software
From within the TruGrid portal, you have the option to connect to an assigned desktop via the browser. If you'd like to connect using the web browser, you will need to install the TruGrid Web Launcher Agent. However, we recommend, using the desktop agent instead. To use the desktop agent, download the

TruGrid Desktop Connector

because you can then launch desktops without having to log into the website. To use the TruGrid Desktop Connector, click HERE and follow instructions to download and install it.
NOTE: TruGrid Mac Connector requires that the Microsoft RDP client be installed on your Mac. Please visit the App Store to install it if it is not already installed.
After installation is complete, close the browser and open the TruGrid Desktop Connector

Step Four: Pin the TruGrid Mac Connector (also called TruGrid Native Connector) icon to your desktop
Open the Mac FINDER

Navigate to the APPLICATIONS folder and look for

TruGrid Native Connector

in the window.

Drag and drop the icon on your desktop to create a desktop shortcut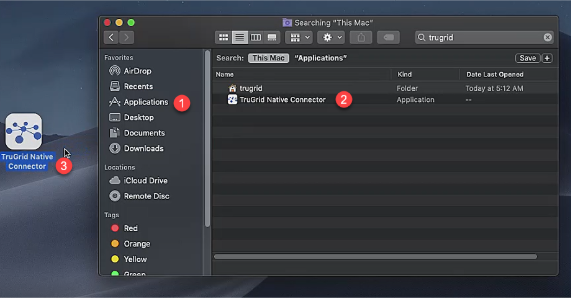 Step Five: Log in to the TruGrid Desktop Connector
The TruGrid Desktop Connector opens after installation. To log in, e

nter the same username you previously used to log into the TruGrid Portal in step 1.

Enter your password.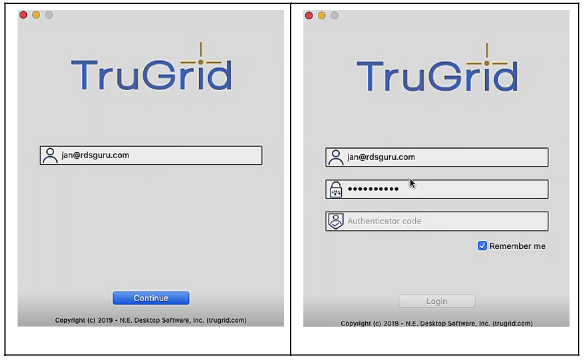 Tab to or select the

Authenticator Code

field.
From your smartphone, accept the login request.
Check the "Remember Me" box if you would like the application to remember your credentials for next time.
Click Login