TruGrid MFA Setup (PC)

Step 1: Open your TruGrid Windows Connector application to log into your server. When prompted for your email address, enter your server username as you typically would.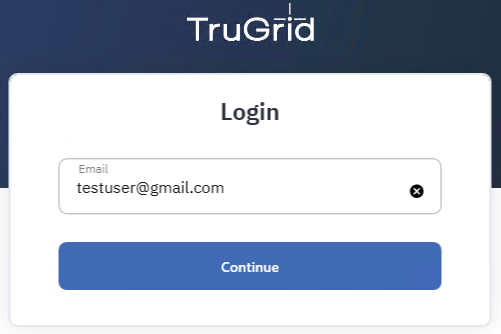 Enter your server password and click continue.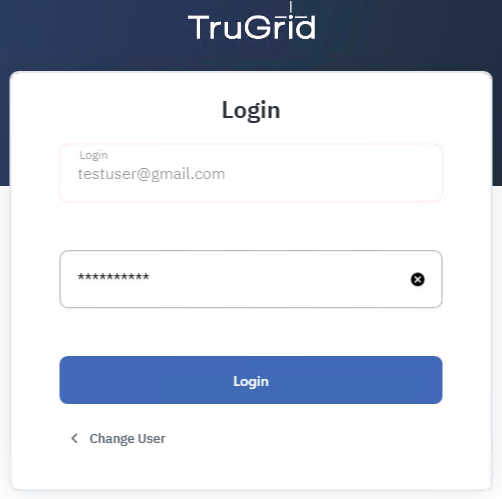 Step Two: Install TruGrid Authenticator on your Smartphone
From your smartphone, go to the App Store or Google Play Store and search for TruGrid Authenticator.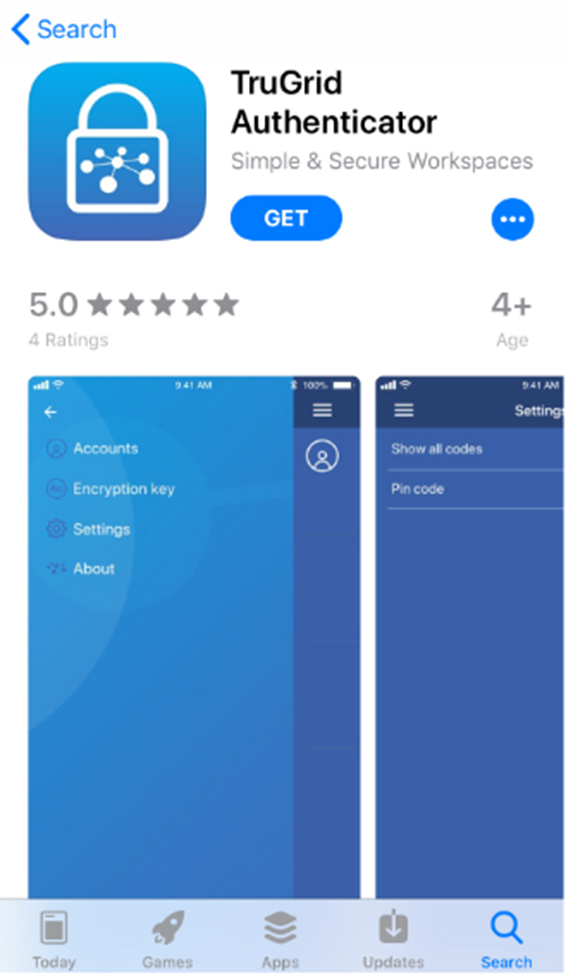 Follow instructions to install TruGrid Authenticator.
Return to your Windows computer and click NEXT.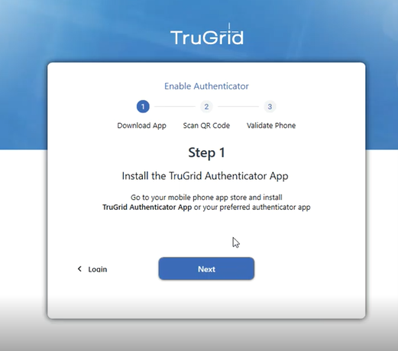 Step Three: Setup Multifactor Authentication (MFA)
From your Smart Phone, open the TruGrid Authenticator
Click the + sign on the top right of the TruGrid Authenticator. This will open your phone camera. Accept any prompt from your phone to allow TruGrid to use your camera to scan MFA setup QR code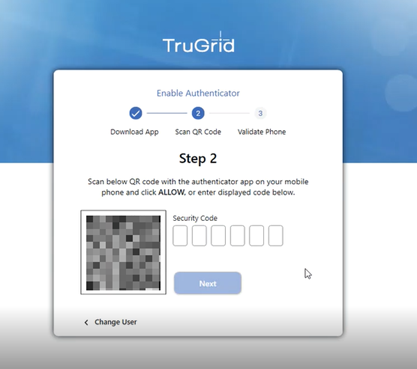 Use your Smart Phone to scan the QR code displayed on your computer.
From the TruGrid Authenticator app on your Smart Phone, click ALLOW. This will add a six-digit security code to the display on your computer and advance it to the next screen.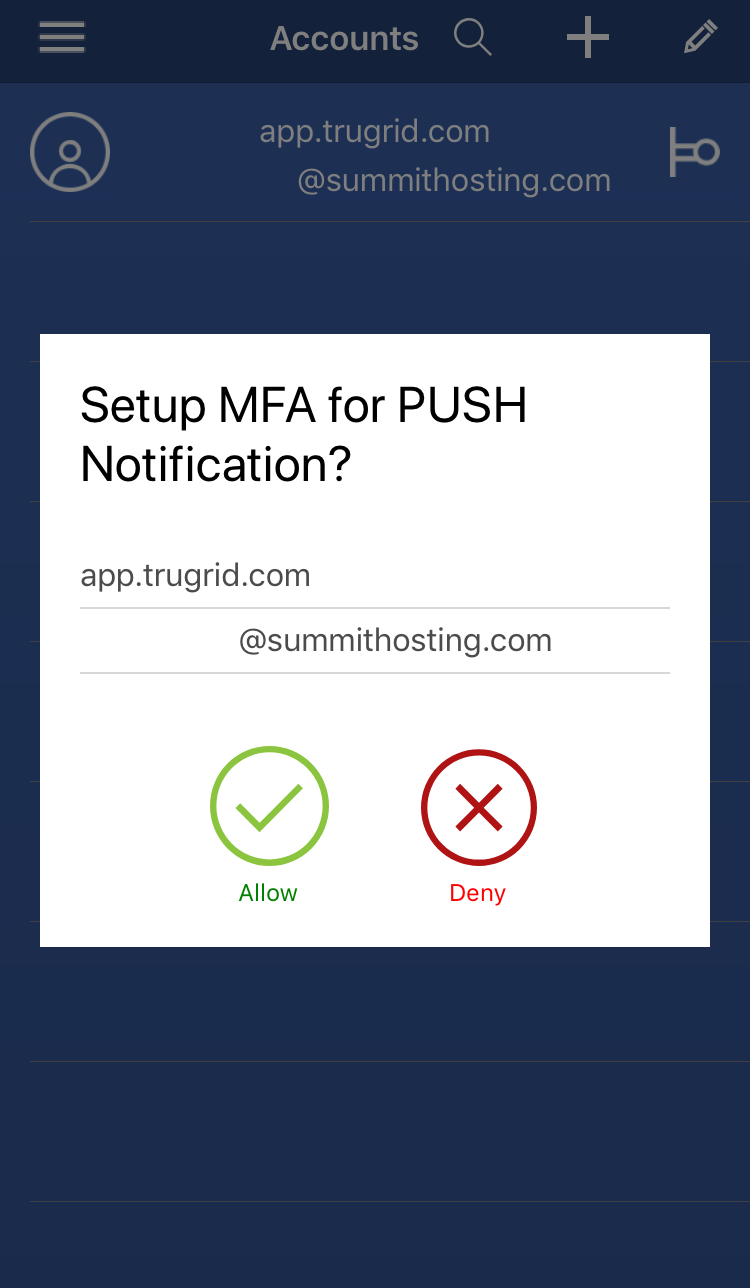 *If this does not happen, please manually type the six-digit code and click NEXT on your computer.
Step Four: Validate your phone. This allows you to reset your MFA in the future.
Enter your mobile phone number in the area specified on the computer and click SEND CODE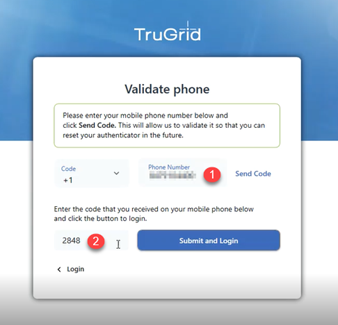 Obtain the code from your mobile phone and enter it in the area specified on your computer
Click SUBMIT AND LOGIN