TruGrid Connector for Windows PC is here and it's Summit Hosting's latest way to log into your server. With its built-in, optional Multi-Factor Authentication and ability to access your server from an application as well as a web portal, it offers better security and even easier access wherever and whenever you need it.
The following steps will bring you through the basic setup process of the TruGrid Connector for Windows PC. These steps will bring users who do not utilize multifactor authentication (MFA) through the setup and configuration process. If you are a user who will be utilizing MFA, please use our TruGrid Advanced Setup Guide to complete your setup process.
Requirements for Installation: Windows computer, internet access, and login credentials to the Summit Hosting environment.
Step One: Download and install the TruGrid Windows Connector
a. On your Windows computer, download TruGrid Windows Connector from https://www.trugrid.com/downloads/winconnector. This will download a file named "TruGrid_Windows_Connector_Installer".
b. Once the download is complete, open the downloaded installer (check your downloads folder if you do not see it at the bottom of your browser), which will open the following popup window: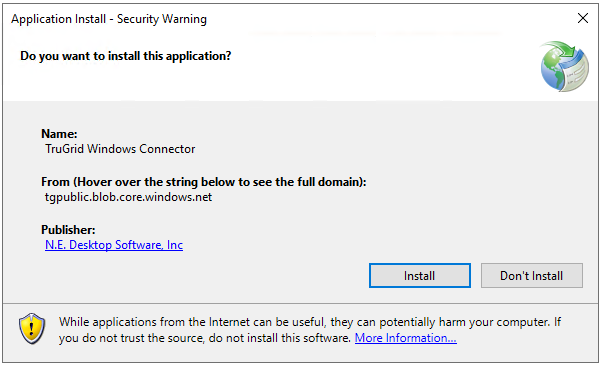 c. Click "Install".


Step Two: Log into TruGrid
a. Enter your username into the window that opens (the username is your current Summit Hosting username with @summithosting.com at the end)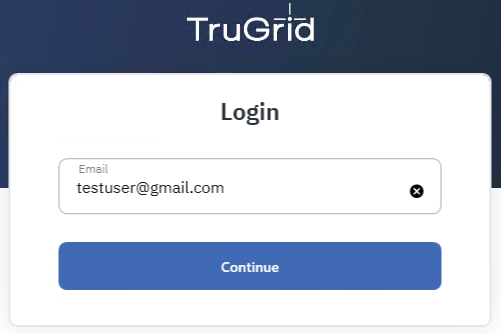 b. Enter your password into the password field on the next screen.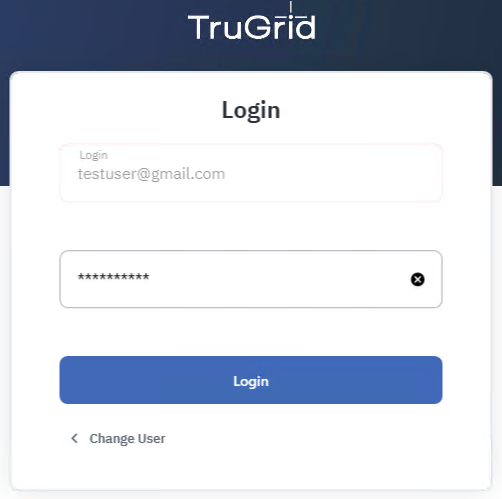 c. Click on the "Login" button.
Step Three: Launch your virtual desktop
a. Click on the computer name listed under "Computer Type", which will make the "Connect" button show.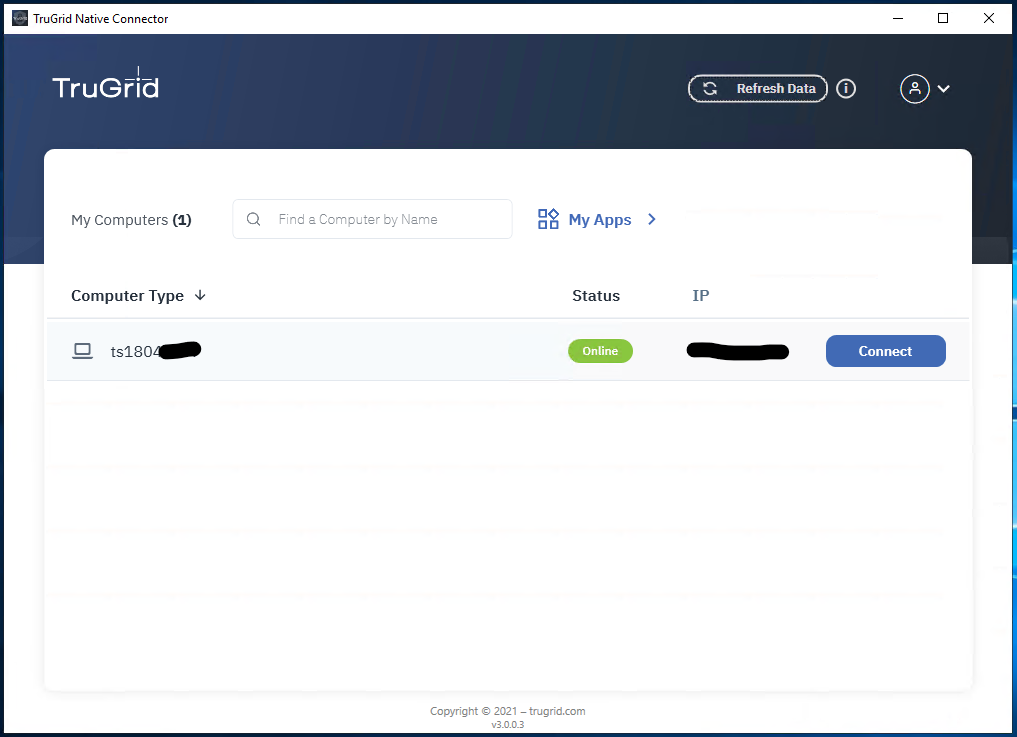 b. Click on the "Connect" button to launch your virtual desktop.
Note: First time launching a TruGrid connected desktop
The following three sections will only happen the first time that you connect to the virtual desktop. All subsequent logins will not present these screens.
End-User License Agreement (EULA)
The first time that you attempt to launch a virtual desktop with TruGrid, you will be presented with a EULA page. Feel free to read the contents and click the "I agree" button when you are ready to proceed.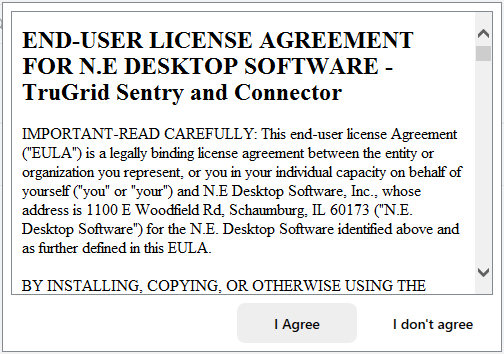 Windows Permissions to Launch
After this screen, Windows will ask permission to launch the virtual desktop. Check the box labeled "Don't ask me again for remote connections from this publisher" and then click "Connect"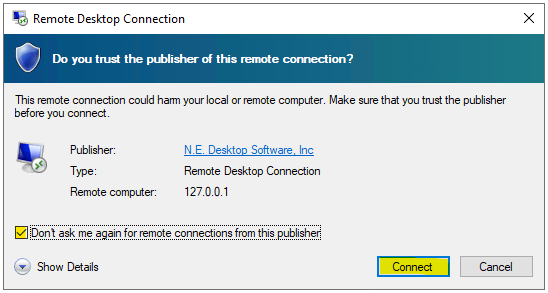 Windows Firewall Exception
If a Windows Defender Firewall dialog opens, confirm that there are checks in the two boxes and click on "Allow Access"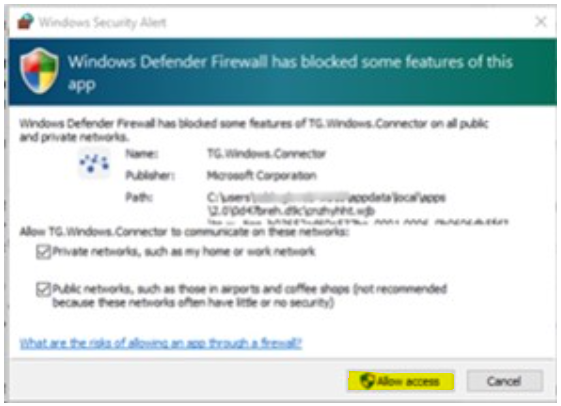 Please note, you may need to contact your local IT support if you do not have local administrator rights on your local machine used to connect to the virtual desktop.
FAQ's and Related Articles:

How do I move my data from my computer to my server?
How do I locate my company file the first time I open QuickBooks?
How do I locate my company file the first time I open Sage?
How do I set up my printers to work from the server?