How do I find the software that I am subscribed to on my virtual desktop?
1. Open the 'My Applications' folder
2. Once you have logged into your cloud desktop, locate and double click on the green arrow named "My Applications"
3. A new window will open containing a list of shortcuts for all of your provisioned software.
4. Double click on the software that you wish to open.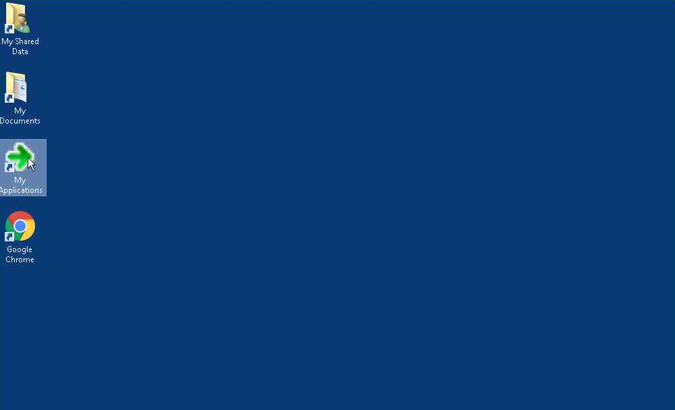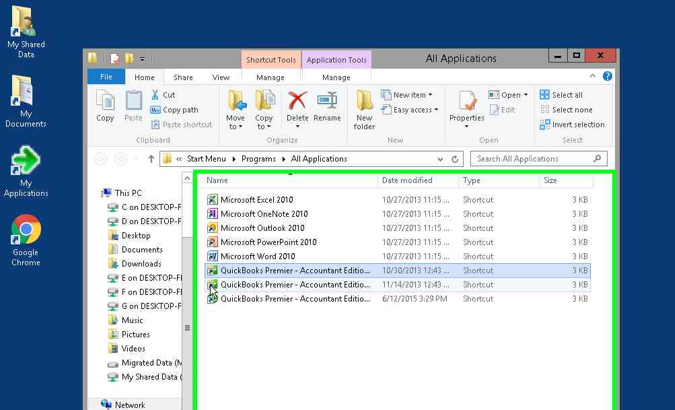 5. Adjust the icon size in the 'My Applications' folder
6. To make it easier to identify your applications, it is suggested that you change the view size. The steps to do so are:
Click on "View" located in the header of the window.

Click on "Large Icons" in the "Layout" section of the "All Applications" window.
7. Once done, you can double click any icon to open the desired application.