QuickBooks error 6073 is one of the most common errors of QuickBooks. QuickBooks error code 6073 usually happens when someone opens the company file in multi-user mode. Error 6073 is encountered when a user tries to open a file, which has already been opened by another user. And, error 6073 would not allow you to access the company file.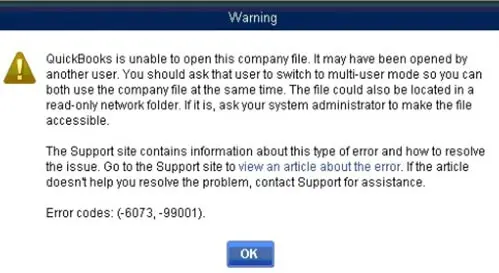 Causes for the occurrence of QuickBooks error 6073
The file might be open in another PC in the single-user mode.
The file might be located in the read-only network folder.
The document might be being accessed using a remote operating system.
Due to one of the above-mentioned reasons, you may encounter Error- 6073. As a result, it won't allow you to access the company file.
Solution1:Download QuickBooks file doctor and run it.

First you need to download the QuickBooks file doctor application.
Once the download is complete, have an administrator install it on your computer.
Run the QuickBooks file doctor as an Administrator
This may take some time, depending on the size of the file.
It will recognize the issue and fix it.
Solution 2: Resolving QuickBooks Error 6073 manually.

Case 1: If the company file is already open in another workstation in single-user mode.

Close the QuickBooks Desktop Application on all the computers.
On one session open your company file.
Go to the File menu and then select Switch to multi-user mode.
If you still have the same issue, reboot the server.
Note: Your Server admin or Summit Support can assist with this.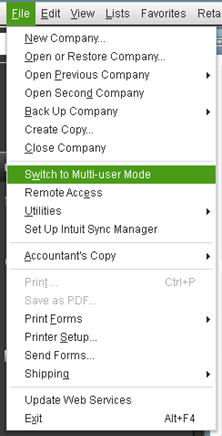 Case 2: If your company file is opened in single-user mode in the host device.

Navigate to the File menu and select the option Close the company.
Reopen the company file making sure to open the file in multi-user mode
Case 3: If the company file is located in a read-only network folder.

Go to the server in which your company file is being hosted.
Browse for then open the folder in which the company file is present.
Right-click on the folder and then click Properties.
Under the General Tab uncheck Read-only
Click Apply
Click OK
Solution 3: Renaming .ND files.

Open Windows
Find the folder that has the company file.
Look for files with .ND
Right-click the file.
Click Rename.
Rename these files by adding OLD to the start of the name.
Solution 4: Using Quick fix my program to fix QuickBooks error 6073.
Download QuickBooks Tool Hub
Install QuickBooks Tool Hub as an Administrator
Open QuickBooks Tool Hub as an Administrator
Go to the Program Problems tab.
Click on Quick Fix my Program.
Restart QuickBooks.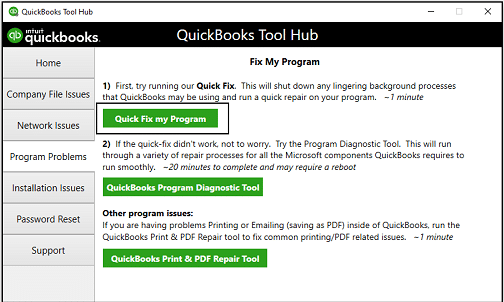 If you continue to have issues contact Intuit Support for assistance. To contact Intuit Support, please see the numbers listed below:
Intuit - 866-340-7237
Intuit Canada - 866-935-7237
If Intuit does return a solution that requires our assistance, please reply and we will work with their instructions.