When sending emails in QuickBooks, you receive the following messages: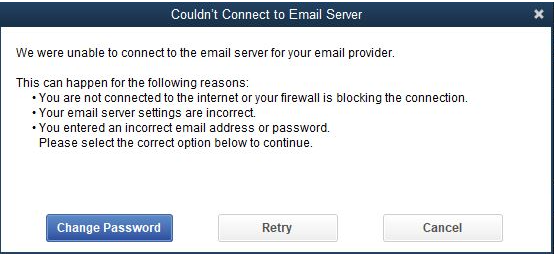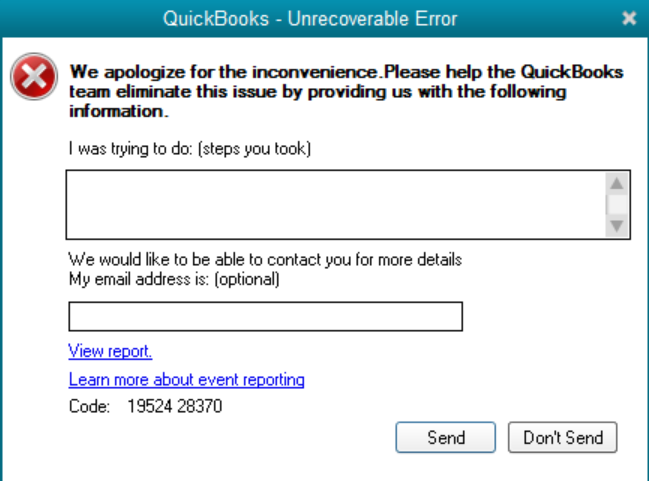 Solution:
1. Ensure that the QuickBooks version is up to date.
2. Reference this link; Connect your email to QuickBooks Desktop to make sure the email is set up correctly. To know your email settings, please contact your email provider (i.e., GoDaddy, Yahoo, Gmail, Microsoft, etc...).
*After confirming all the settings are correct and still unable to send an email. Proceed to the next step.
3. Log in to your QuickBooks file and go to Edit - Preferences - Send Forms
4. Highlight the current default webmail email and click Edit
5. Uncheck the "Use enhance security" box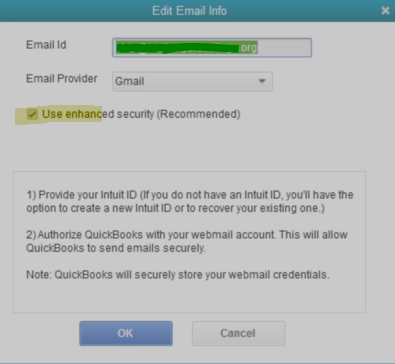 6. Click OK and OK
7. Send emails again.
8. For further assistance sending emails in QuickBooks, please reach out to Intuit at the following numbers:
• Intuit - 866-340-7237
• Intuit Canada - 866-935-7237